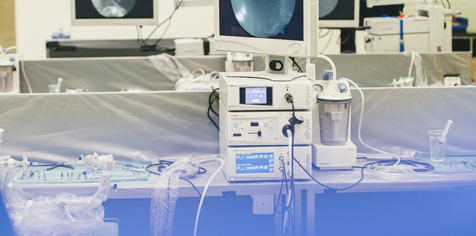 10th TEMPORAL BONE DISSECTION COURSE SPARSÖR, SWEDEN, MARCH 11-13, 2020
The Otosurgical Department at the University Hospital in Uppsala, Sweden arranges in cooperation with PO Medica the "10thTemporal Bone Dissection Course in Sparsör". The course is designed for residents but all colleagues with otosurgical interest are invited.
The course includes Anatomy, Radiology and Surgery of the temporal bone. The modern Tympanoplastic and Mastoid procedures including obliteration technique, Hearing Implant Surgery and Skull-Base procedures for CPA-tumours will be demonstrated and discussed. The main focus will be on hands-on dissections. It will also be possible to practice middle ear- and cochlear implantation with different approaches. The temporal bone lab is designed for 15 delegates. All participants will have their own complete equipped workbench with drill, microscope and surgical instruments. The course language is English.
The education center in Sparsör near Borås, is located 45 minutes from the Gothenburg airport "Landvetter".
The course fee 1 220 Euro – 13 000 SEK + VAT includes 2 temporal bones, dissection compendium, other course literature, lunches, coffee/tea, reception, course dinner and bus transfers from the hotel in Borås to the education center. The cost for the hotel accommodation are not included.
For further information concerning the course content please contact Course director Dr. Karin Strömbäck
karin.stromback@akademiska.se
Tel: +46 18 6119449
or for application form, travelling etc.
Pia Hjert, Course Secretary
pia.hjert@po-medica.se
Tel: +46 33 266800
Welcome to Sparsör in March 2020!
Cancellation policy: 300 € fee for notices received more than 60 days in advance. Notices received less than 60 days prior to course forfeit total fees paid. Refunds/Credits will not be issued for failure to attend course in part or in whole.
Preliminary program
WEDNESDAY 11 MARCH
| | |
| --- | --- |
| 08.30-09.00 | Introduction |
| 09.00-09.45 | Temporal Bone Anatomy I |
| 09.45-12.00 | Temporal Bone Lab |
| 12.00-12.45 | Lunch |
| 12.45-13.00 | Myringoplasty, Ossiculoplasty |
| 13.00-18.00 | Temporal Bone Lab |
| 18.00- | Get together |
THURSDAY 12 MARCH
| | |
| --- | --- |
| 08.00-08.30 | Temporal Bone Anatomy II |
| 08.30-09.30 | Hearing implants |
| 09.30-12.00 | Temporal Bone Lab |
| 12.00-12.45 | Lunch |
| 12.45-13.00 | Stapes Surgery |
| 13.00-17.00 | Temporal Bone Lab |
| 19.00- | Course Dinner |
FRIDAY 13 MARCH
| | |
| --- | --- |
| 08.00-08.30 | Cholesteatom: Canal wall down, CWD, Canal wall up CWU |
| 08.30-11.30 | Temporal Bone Lab |
| 11.30-12.00 | CT/MR |
| 12.00-13.00 | Lunch |
| 13.00-15.00 | Temporal Bone Lab |
| 15.00- | Course evaluation |
Course Director

MD, PhD Karin Strömbäck
,


Invited Faculty
MD, PhD Niklas Danckwardt-Lillieström
,



MD, PhD P-O Eriksson
,



MD Nadine Schart-Morén
,



MD, PhD, Radiologist Einar Hopp
,